"A high-quality low-gauge socks brand, made by a vintage knitting machine"
These socks were made to bring out the best of the material, using the very rare low-gauge knitting machine and the techniques that has been inherited in SOUKI.
Law-gauge socks have a rather casual image, so high-quality natural materials are rarely used. In making SOUKI SOCKS, these materials are used generously, and the socks are knitted slowly and carefully.
These charming socks have a soft, lush wearing feeling special to low-gauge socks, enclosing your feet comfortably.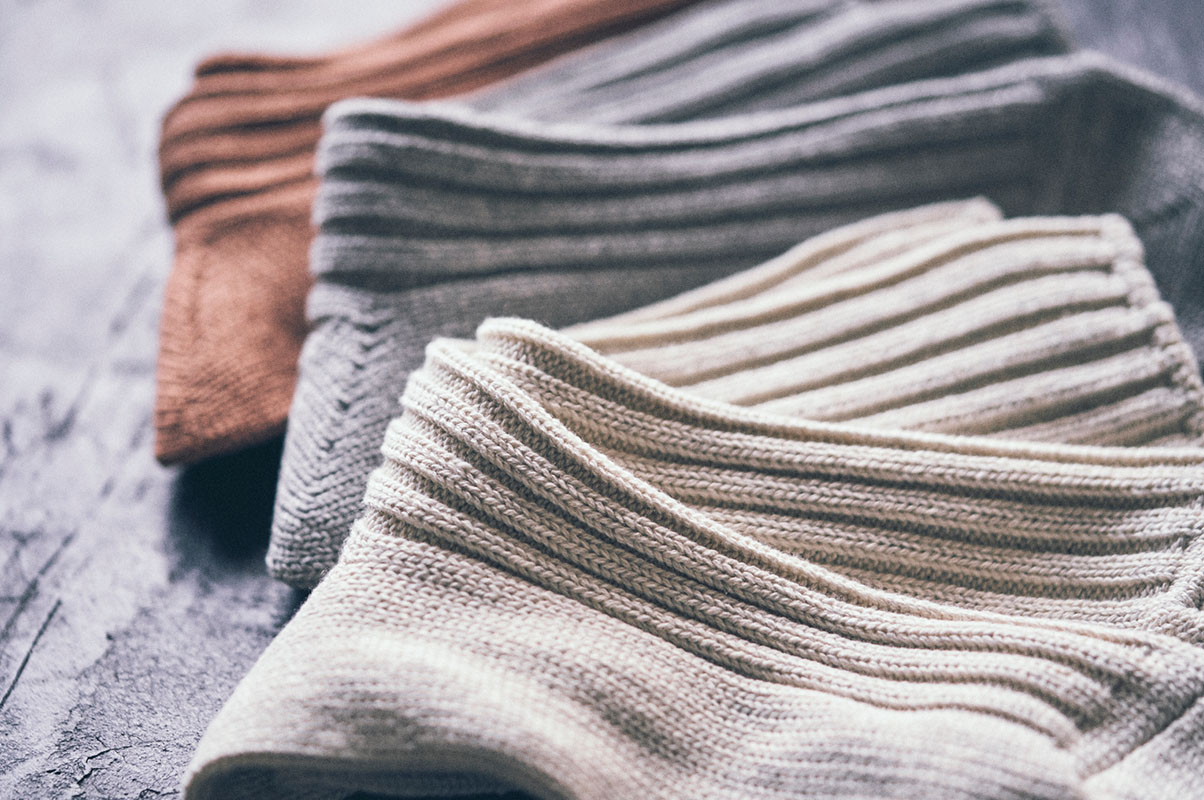 "Socks for every day."
Re Loop was born under the spirit to make socks that we would want to wear every day. Connect with nature. Connect with people. Connect with feelings. Respect to the blessed nature and wisdom.
In Koryo Town, Nara prefecture, there is so much technique, experience and knowledge regarding socks that have been inherited from generation to generation.
To pass those techniques to the future generations in a sustainable way is the mission of Re Loop.
As socks for daily life, these socks are made with people and nature friendly material, knitted softly and have a rustic texture and a firm fit.
Casual socks, just a little special.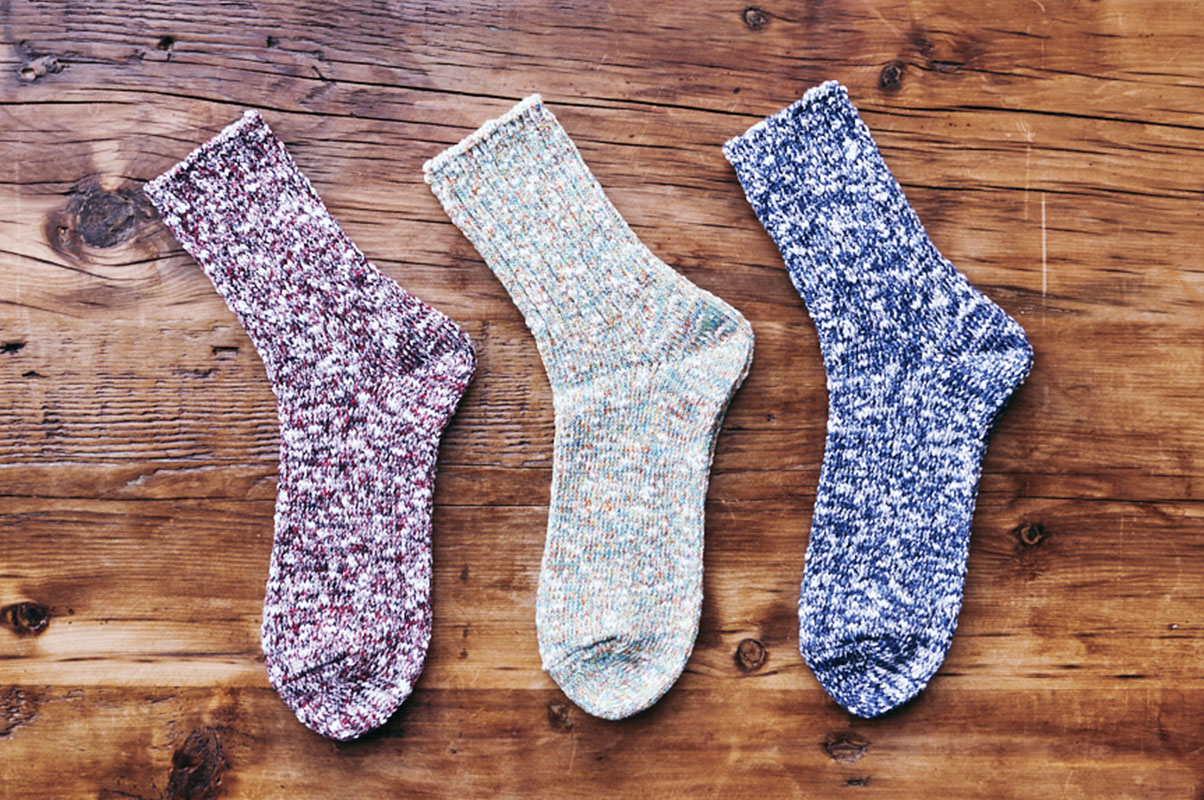 "Knit Japanese paper, and dye them with indigo."
Items which are knitted by threads made from Japanese paper using the Nara specialty "Yoshino Honkuzu (flour made from kuzdu plants)" as ingredients, are hand-dyed one by one, with the utmost care, using true indigo from Tokushima prefecture.
Especially, the sun-shading arm covers which are made by making good use of SOUKI's socks-manufacturing techniques is a special item. You can feel the functions of Japanese paper and indigo, which is antibacterial and water absorbent, all natural, and the also the beauty of hand-dyed indigo.